Interview with Dr. Andrea Bowens of Samford University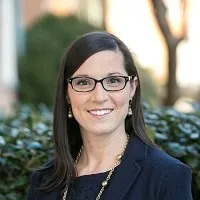 Andrea Bowens, PT, DPT, OCS has been a physical therapist for over 10 years, spending the first 7 years working in clinical practice. She completed her undergraduate and Doctorate in Physical Therapy (DPT) degrees at the University of Florida. Her clinical experience was in the outpatient orthopedic and sports medicine environment. She transitioned to academia and is currently an Assistant Professor in the Department of Physical Therapy at Samford University in Birmingham, Alabama. Her teaching responsibilities include courses focusing on basic evaluation skills, therapeutic interventions, and musculoskeletal diagnosis and treatment, including post-operative rehabilitation. She currently serves as a Delegate and Education Chair for the Alabama Chapter of the American Physical Therapy Association (APTA). Additionally, She is an item-writer for the Orthopaedic Specialist certification exam and spends time outside of the classroom assisting medically underserved populations in the clinical setting alongside DPT students.
Note: You should consult with your doctor or physical therapist for recommendations on treatment. The views and opinions expressed in this article are those of Dr. Bowens and do not necessarily reflect the official policy or position of OnlinePhysicalTherapyPrograms.com
How did you become interested in post-operative rehabilitation?
My interest in post-operative rehabilitation began while on a clinical internship in PT school. I was in a clinical environment where we were able to work with athletes at all levels (recreational to professional) and collaborate with physicians and surgeons at Andrews Sports Medicine. During this experience, I became interested in learning more about surgical techniques and understanding more about the science and reasoning behind post-operative protocols. The ability to observe surgery opened my eyes to surgical approaches and how they may impact the patient's rehabilitation.
What are some of the most important things we have learned about post-operative rehabilitation in recent years?
I think one of the most important concepts that has emerged in the last decade is the evidence behind post-operative rehabilitation. While protocols exist to help guide clinicians in prescribing safe and appropriate choices in rehabilitation techniques, there is a lot more clinical decision-making that should go into developing a patient-centered plan of care for individuals after orthopedic surgeries. This decision-making should incorporate tissue healing times, knowing how tissue responds to stress or load, and patient factors, such as comorbidities and anticipated return to activities. It's important for novice clinicians to recognize that the time frames listed in protocols are just a road map for decision-making based on "normal" tissue healing times. Therefore, what is critical to successful rehabilitation is that clinicians ensure their patients meet specific criteria or benchmarks prior to moving forward in the rehabilitation program. Creating a good foundation early in the patient's rehabilitation is critical for successful advancement in their rehabilitation weeks or months down the road.
You teach students how to practice as evidence-based clinicians, what are some of the most important things they can do to ensure they are always practicing in an evidence-based manner?
First and foremost, I want to highlight the importance of being engaged in the professional association (APTA) and its components. The benefits that come with membership to specific academies, such as Orthopaedics or Sports, allow for access to scholarly journals in these specialty areas. While having access to these resources can be helpful, what is critical is that students and early career professionals become self-aware and recognize their knowledge gaps. Having access to scholarly resources and mentors can help fill these gaps for professional development.
Another component to evidence-based practice is having a sense of curiosity. Learning does not, or should not, stop after PT school. Students and novice clinicians need to ask lots of questions of experienced clinicians and know how to look up current evidence to answer the clinical questions they encounter.
Finally, don't get complacent! After settling into clinical practice, it's easy to continue doing what you know and what's comfortable. In order to continue advancing our practice and ensure quality care for our patients, we cannot become comfortable and complacent in practice.
What are some of the challenges to keeping up with the evidence? How can clinicians continue to be aware of new evidence in the field as more research is conducted?
In my experience, one of the primary challenges to keeping up with the evidence is time. Daily clinical practice demands a significant amount of time in the workday for patient care and documentation. It is really easy to put looking up and reading research articles on the back burner as the criticalness of their completion doesn't seem to be as important as clinic duties.
Another major challenge to keeping up with the evidence is the lack of confidence clinicians may have in appropriately analyzing and applying research findings to clinical practice.
Yet another barrier to keeping up with the evidence is the lack of access to scholarly resources, such as journals. However, this perceived barrier can be eliminated by maintaining membership to the professional association, which allows for access to journals and other APTA resources, such as PTNow. With the expansion of technology and being able to access information at our fingertips, there are some interesting new PT-related blogs and podcasts that include analysis of and discussion around current topics and evidence in physical therapy.
Finally, online education companies are producing quality, evidence-based educational modules that help increase clinicians' exposure to the evidence, explain the sometimes intimidating research articles, and help clinicians understand how to best apply the evidence to their practice almost immediately.
How has your clinical experience influenced your teaching?
Without a doubt, my clinical experience has influenced my teaching. One of the main things I reflect on as a faculty member is what it was like to be in a student's position. Thus, I feel it is important to not only discuss with students the information they need to be competent, entry-level practitioners, but to also help them understand the how and why components of their education. As a new graduate, I remember feeling like I knew information and skills, but lacked confidence in how to make decisions and why I would include one intervention over another. Because of this experience, I like to use a lot of clinical scenarios in the classroom to help model clinical decision-making for students as well as help them create a framework for how to organize and think about information for more confident decision-making. Besides the how to make decisions, I find it important for students to understand their "why." When students enter the clinic, it is important for them to be able to verbalize their decision-making and justify their decisions related to patient care to clinical instructors, patients, other health-care providers, and insurance companies. Therefore, I think it is critical that students be frequently challenged in explaining the "why" in the classroom, lab, and assessment of skills. Through these experiences, I feel students can learn from feedback and grow in their confidence.
What aspect of your work are you most proud of?
The aspect of my work I am most proud of is the ability to impact the future of our profession. Through teaching, mentorship, and community service activities, I have the privilege of helping shape, mold, and empower the physical therapists that graduate from our program. I don't take this responsibility lightly as the effectiveness of my teaching directly impacts students and, in turn, every patient/client they serve during their career. It's quite humbling to think about this ripple effect that starts in the classroom.
What advice do you have for those interested in a career in physical therapy?
First, check out the professional organization's (APTA) webpage and look at the section for prospective students. There are lots of resources provided for looking up information about the profession, the PT programs across the country, the application process, and even financing your education. Additionally, don't be afraid to reach out to a PT in your geographic area or within different areas of clinical practice. Spend a few hours or a few days with different clinicians as you will get exposure to the diverse roles and practice settings in which PTs work. You will likely be surprised to hear about all of the different settings and patient populations in which a physical therapist can evaluate and treat patients/clients. Finally, I think it is important for prospective students to find an educational program that best fits their needs as a learner. As part of this process, I recommend you spend time investigating different programs, talking with current students, and touring schools to see if what you desire as a student is reflected in the programs' missions and approaches to educating aspiring physical therapists.