Interview with Dr. Connie Bogard of the Mayo Clinic Doctoral Program in Physical Therapy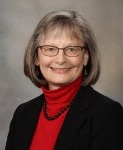 Connie Bogard PT, PhD is an Assistant Professor in the Mayo Clinic Doctoral Program in Physical Therapy. Dr. Bogard has been a physical therapist for 37 years and employed at Mayo Clinic, Rochester Minnesota for her entire career. She is a graduate from the College of Scholastica in Physical Therapy and completed undergraduate and graduate education at the University of Minnesota with a doctorate in Education. She teaches courses in Movement Sciences, Management of Neuromuscular Conditions, and Pediatric content. Her research interests include fall prevention, health and wellness, Parkinson Disease and Pediatrics. She has a long history of involvement in pro bono community based programming for fall prevention with the Rochester area Falls Prevention Coalition, and she is a leader for Matter of Balance and Stepping On.
Note: You should consult with your doctor or physical therapist for recommendations on treatment. The views and opinions expressed in this article are those of Dr. Bogard and do not necessarily reflect the official policy or position of OnlinePhysicalTherapyPrograms.com
How did you become interested in researching fall prevention?
Personally, both my parents have experienced injurious and debilitating falls and my grandmother died following an injurious fall. I have been fortunate to have knowledge and skills to provide my family, and I feel Physical Therapists (PTs) are in a unique position to research falls in older adults and provide the necessary health care services for health and wellness. I have taught neurologic adult and pediatric content for over 30 years in the Mayo Clinic Program in Physical Therapy. Instructing students in balance assessment and interventions is an integral part of fall prevention and new research is constantly being published to inform practice. Additionally, my practice has been with patients who have neurologic diagnoses often with balance dysfunction putting them at risk for falls. Each diagnosis has unique features as in patients with Parkinson Disease, stroke, Cerebral Palsy or multiple health comorbidities. My interest has grown with the recognized need in my community with ongoing service learning projects that I have led with small groups of graduate Physical Therapy students each year. These projects have included community based fall risk screenings, exercise classes, fall prevention education sessions and home safety visits. I have been actively involved in my local falls prevention coalition and promoting fall prevention in the community in conjunction with the National Council on Aging's (NCOA) annual Fall Prevention Awareness Activities. These activities have fueled my interest. There are many potential research questions that can be posed related to screening, assessment and intervention.
What are some of the most important evidenced-based things caregivers can do to prevent falls?
First, being prepared before a fall happens is very important. For example, informal caregivers need to be empowered with skills and knowledge which they are confident to use to help a loved one at risk of falling. Informal caregivers should listen and discuss with the patient concerns about falls. Additionally, promoting discussion with a health care provider like a Physical Therapist will be beneficial to focus and tailor fall prevention strategies for that client. Certainly evidence supports exercise on a regular basis (at least 150 minutes per week) which focuses on balance training, strengthening, aerobic exercise and flexibility. Addressing home hazards like lack of grab bars and poor lighting can be part of the action plan. Regular review of medications and annual vision and hearing checks should be encouraged with follow-up on modifications or changes. Caregivers can attend evidence based programs with their loved one like the following fall prevention programs: Matter of Balance, Stepping On or SAIL (Stay Active and Independent for Life). Great resources are available for caregivers at the NCOA's website and the Centers for Disease Control and Prevention.
Unfortunately, falls do occur so caregivers should be trained to be able to safely guide and assist their loved one up off the floor following a non-injurious fall and to know when to call for emergency assistance or a lift assist. PTs can be part of this training.
What are the challenges to getting those who have fallen the physical therapy care that they need?
Considering 1 in 4 older Americans aged 65 and older are falling, getting to all the older adults who could benefit from fall prevention screening and intervention is a daunting task. First, PTs in their practices and within their communities should connect with primary care providers and specialists to share their interest and expertise in the practice area of fall prevention to encourage referrals. Patients do not always know they can be referred to a physical therapist to help with balance training, strengthening and aerobic fitness training. Older adults may have barriers to getting to therapy like inability to drive, financial limitations, healthcare access, confounding comorbidities, or lack of motivation, so the PT needs to work with the entire health care team to help mitigate barriers. PTs can provide pro bono fall prevention services (e.g. screening and evidence based educational programming) in their communities to promote visibility of physical therapy care.
You have surveyed programs across the country about how they prepare students to offer care to those who have fallen or may be at risk to fall. What have you learned? How can programs better prepare students to serve these patients?
From the programs who responded to our survey regarding preparation of physical therapy students in fall prevention screening, assessment and intervention, most programs deliver valuable content. The degree in which they provide students with the opportunity to work directly with older adults on screening, assessment and intervention strategies is more varied. Students can get exposure to this practice area while completing clinical experiences in acute, outpatient and neurologic rehabilitation settings. In some programs, older adult volunteers may actually participate in the didactic portion of the curriculum and/or students get experience through service learning opportunities in the community. I would encourage programs to offer these community service learning opportunities as they have been well received in my community. Students have positive experiences with these experiences with older adults. For the past three years, my service learning group has partnered with a community organization to offer free home safety visits to older adults, the visits incorporate use of the Home Safety Self-Assessment Tool developed by the University of Buffalo. Besides practice opportunities, certainly, having programs provide opportunity for students to participate in research related to fall prevention, risk screening and interventions requires students to have a strong understanding of extant literature and to build on the evidence.
What aspect of your research are you most proud of?
I feel that when research can positively impact practice and/or open discussion on how to better serve patients, then the study's results were successful. For example, in a retrospective chart review research study my team completed related to patients who were admitted into the hospital due to an injurious fall, we were able to determine how often referrals to PT were being made. We were able to share results with both the acute care physical therapy practice as well as the hospital's trauma center staff to address referral practices. Importantly, we also looked at acute care PTs referrals upon discharge to community based fall prevention services. We recognized that hospitalists may not be aware of community based resources for continued exercise and education related to fall prevention thus health care provider training was necessary within this context.
What advice do you have for those thinking about a career in physical therapy?
I would encourage those interests in physical therapy to expose themselves to the wide range of practice areas from pediatrics to geriatrics, from acute care to community based programming by PTs, and from musculoskeletal practice to neurological rehabilitation. Often, new students have had a narrow focused introduction to PT- for example they may only have experienced sports medicine with young healthy athletes, unfortunately the reality is that the American population is aging. Caring for the aging Baby Boomer generation will face PTs. The problem we face with fall related morbidity and mortality will likely not diminish but only be more prevalent, thus necessitating new PTs to be prepared with the knowledge, skills, and caring attitude to address this problem in all practice settings. Beyond getting volunteer exposure hours in various PT practice settings, additionally students could consider obtaining experience as a certified nursing assistant (CNA), which can provide hands on experience working with older adults in both senior living and skilled nursing facilities. Lastly, developing active listening and strong communication skills is foundational for PT so honing those skills are essential.