Interview with Dr. Kevin Ford of High Point University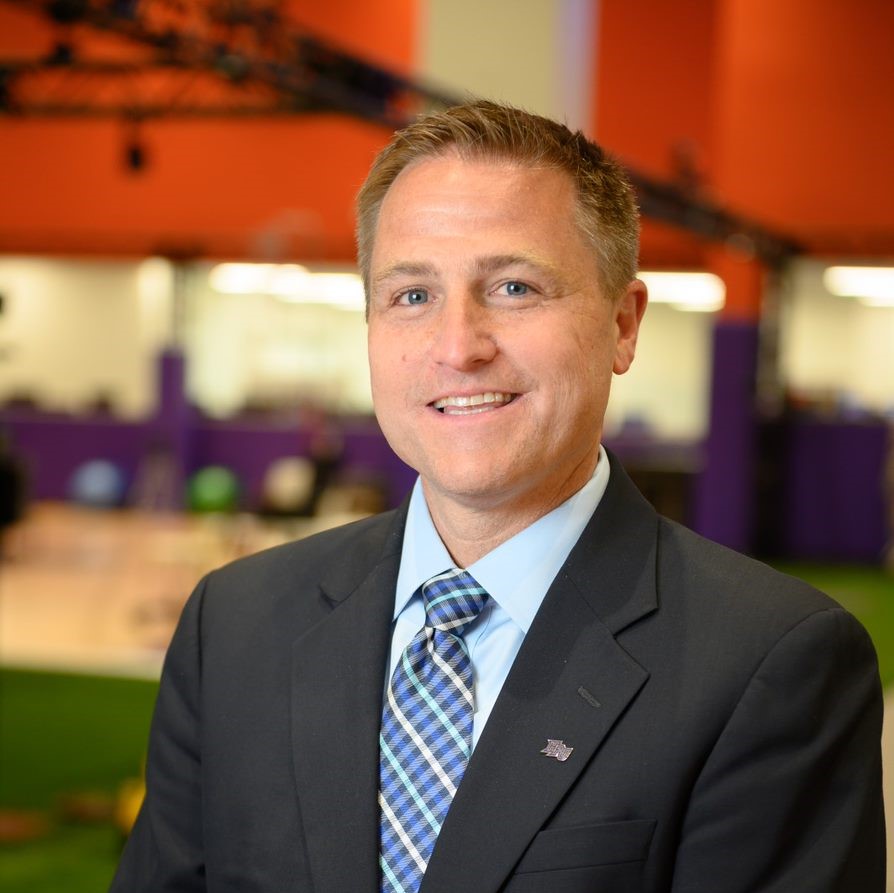 Dr. Ford is a Professor at High Point University in the Department of Physical Therapy and Director of the Human Biomechanics and Physiology Laboratory. He has over 25 years of experience in biomechanics, research and other health science related fields. Dr. Ford is an accomplished researcher in sports medicine and biomechanics with over 160 peer-reviewed articles. His research involves innovative studies, which answer the question of why devastating injuries occur and to determine how they can be prevented. He analyzes the biomechanics of complex movement patterns and sport skills that relate to prevention of injury or enhanced performance in a variety of populations from healthy athletes to patients suffering from traumatic injuries. Dr. Ford received his PhD in exercise science and biomechanics from the University of Kentucky. He previously worked at Cincinnati Children's Hospital, most recently as the Co-Director of Research in Sports Medicine and Assistant Professor in Pediatrics at the University of Cincinnati College of Medicine. He has served as Principal Investigator or Co-Investigator on multiple NIH grants, in addition to consistent industry and foundation support. Dr. Ford has received numerous research awards highlighting his contributions to the scientific literature including the HPU Ruth Ridenhour Scholarly and Professional Achievement Award in 2016. He was awarded the Nicolas Andry Award (2012), from the Association of Bone and Joint Surgeons, for a body of work conducted and published over an extended period of time that deals with the musculoskeletal system and has significantly contributed to orthopaedic knowledge and practice. Additionally his research has received the prestigious O'Donoghue Award twice (2005, 2015), from the American Society for Sports Medicine, awarded to the best overall paper which deals with clinical based research or human in-vivo research. In 2010, he was awarded Fellow status within the American College of Sports Medicine.
Note: You should consult with your doctor or physical therapist for recommendations on treatment. The views and opinions expressed in this article are those of Dr. Ford and do not necessarily reflect the official policy or position of OnlinePhysicalTherapyPrograms.com
How did you become interested in researching exercise science and biomechanics?
I initially became interested in biomechanics following an injury I sustained while playing soccer in college. I tore my ACL and had reconstructive surgery during my freshman year. I was immediately questioning the why and how and found that understanding biomechanics was certainly a key component of the answers.
In your opinion, what are some of the most important things we have learned about injury and treatment in recent years?
Studying the mechanism of injury and how certain intrinsic and extrinsic factors may influence the risk has been a large part of my research. Once we understand these risk factors, then we can design strategies to modify these factors and ultimately reduce risk of injury. However, it is fascinating to see just how multifactorial injury risk can be.
What can athletes do to be better informed about how they can prevent injuries?
One of the best strategies for an athlete is to ask a lot of questions and to ensure their entire support team (coach, athletic training, strength and conditioning, physical therapy, etc.) is actively incorporating sound, evidence-based practices to help reduce the risk of injury. These individuals should be able to answer why certain components are included in a practice or training session. It is also important to realize that not all injuries can be prevented. However, there is good evidence in the literature that injury risk can be reduced for certain injuries. For example, knee injury risk in female athletes can be reduced with neuromuscular training principles.
What are some of the challenges to getting those with complex or devastating injuries the best outcomes?
Unfortunately, having a previous injury is one of the most prevalent risk factors for future injuries. Therefore, the importance of rehabilitation and safely returning to sport are challenges that healthcare professionals and researchers are continually trying to study.
Your research covers a wide variety of injuries and movement – how do you pick your research projects?
We often have a personal connection and passion for research areas. These research projects are designed to address an important problem in sports medicine and rehabilitation that have the potential to make a large impact on the field.
What aspect of your research are you most proud of?
This is the easiest question to answer! I am extremely proud of the students and collaborators that I have been able to work with and train and humbled by the enthusiasm of our hundreds of participants that volunteered for our studies.
What advice do you have for those interested in a career in physical therapy
Find several local physical therapists that you can potentially observe and discuss the many different aspects of physical therapy. Additionally, I will never forget the advice that one of my mentors told me when he paraphrased Confucius and said, "choose a job you love, and you will never have to work a day in your life."