Interview with Dr. Kim Skinner of University of Wisconsin-Madison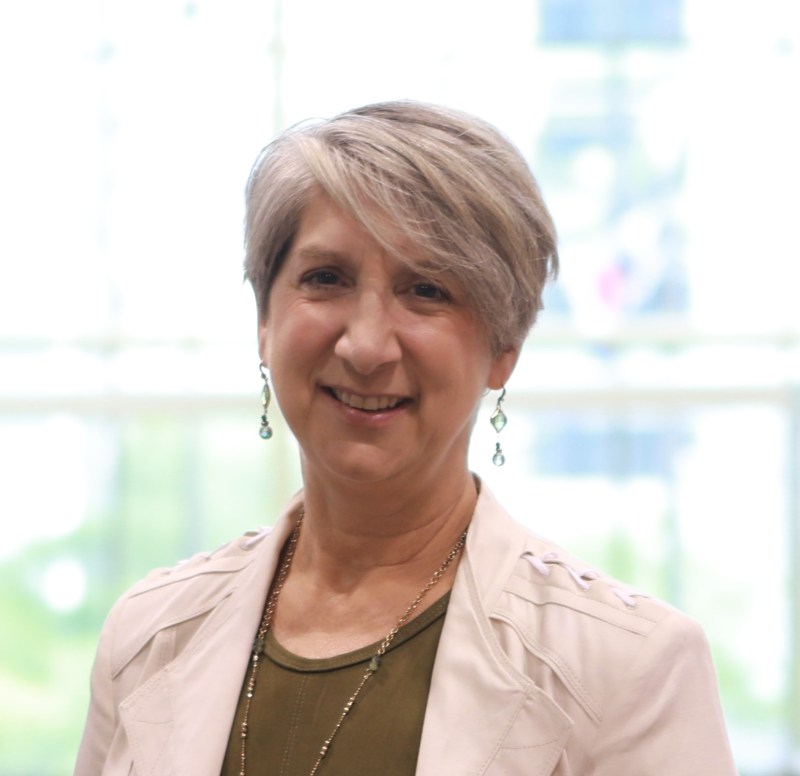 Dr. Kim Skinner obtained her Master of Physical Therapy degree from the University of Wisconsin, Madison in 2002, and her Doctor of Physical Therapy degree from the University of St. Augustine for Health Sciences in 2018. She began her physical therapy career at the University of Wisconsin Hospitals and Clinics in Madison, Wisconsin in the outpatient spine clinic. She later joined the Tactile Communication and Neurorehabilitation Laboratory at the University of Wisconsin-Madison where she led the development of the training protocol for PoNS Treatment, a therapy that uses neuromodulation to enhance rehabilitation for people with neurological disorders. She currently is the Director of Physical Therapy at Helius Medical, Inc. She is the leading expert in PoNS Treatment™ and co-author of Cranial Nerve Noninvasive Neuromodulation: New Approach to Neurorehabilitation, a chapter in Brain Neurotrauma: Molecular, Neuropsychological, and Rehabilitation Aspects. (Kobeissy and Hoffman, CRC Press, 2015).
Note: You should consult with your doctor or physical therapist for recommendations on treatment. The views and opinions expressed in this article are those of Dr. Skinner and do not necessarily reflect the official policy or position of OnlinePhysicalTherapyPrograms.com
How did you become interested in physical therapy?
I have always been interested in physical activity and have been very active all of my life. It was frustrating to me when I could not participate in activities because of an injury, as it is for others. Humans are designed to move, not sit still. People who are not active are not at their optimal health, and injuries can prevent people from being able to move and enjoy a good quality of life. For me, PT was a natural choice, because it is a way to help individuals rehabilitate through activity. People who have injuries can benefit from working with a PT who can guide them using the right activities for recovery. Nothing is more personally gratifying than helping someone move better and with less pain.
Both of you are researching technology that can help improve balance (the Portable Neuromodulation Stimulator (PoNS®) device for traumatic brain injury patients and Bertec's Computerized Dynamic Posturography (CDP/IVR). How has technology created more options for patients with balance issues?
Some patients that participate in physical therapy do not fully recover, and their impaired balance or movement affects their daily life. People who have chronic symptoms are often told they will have to learn to live with their status. Many of our research subjects were told, "There is nothing else we can do for you." Having a technology available, such as the PoNS device, gives us another option for helping these individuals. I have seen people who have been living with balance problems for years significantly improve with PoNS Treatment. Using computerized dynamic posturography is an objective way of quantifying improvement in balance.
How can these tools potentially improve outcomes for patients?
Technology creates opportunities to have an effect in a way that could not have been done prior to its invention. PoNS technology is used in conjunction with focused therapeutic activities. By stimulating the neural pathways to the brain and combining it with therapeutic activities, we utilize the neuroplasticity of the nervous system to affect motor output. Our focus has been primarily on people with long term (chronic) balance and gait issues who have already tried conventional therapy. By focusing on balance and gait training with concurrent neurostimulation, patients experience significant changes. That said, PoNS Treatment does require commitment and hard work. Patients need to engage in 2 hours of therapeutic activities daily with neurostimulation using the PoNS. Based on the testimonials of our patients, the results are well worth the time investment. Their improvements have a very meaningful effect on their daily lives.
What are the challenges to getting physical therapists to adopt new technologies like these?
As physical therapists we may not fully understand the science or mechanism of action of new technologies, so the biggest challenges are creating awareness and opportunities for education. Inherent to adopting new technology is the challenge of clinical integration. New technologies require training time, as well as learning which patients will benefit from it, and the logistics of implementation, such as how a new technology will fit into the current clinic schedule.
Neuromodulation is becoming more accepted as a therapeutic option, though it is still not a standard part of the PT curriculum. There are still a lot of unknowns about the different types of neuromodulation, such as dosage (time), amount of energy input, location of input, and timing with therapy. Nonetheless, our research with translingual neurostimulation, one form of neuromodulation, has resulted in a systematic treatment regimen that generates consistent results. I feel that once a PT sees the results we get with PoNS technology, they would be more willing to adopt it as a treatment option.
How can PTs ensure they are educated on new modalities/technology?
The best place to start is to stay up to date with professional journals, such as Physical Therapy Journal (PTJ) and the Archives of Clinical Medicine and Rehab. These are just two of many peer reviewed journals that can serve as a resource. Our most recent manuscript was published in the Archives of Rehabilitation Research and Clinical Translation.
Additionally, education does not stop once you graduate from PT school. PTs should look for continuing education opportunities specific to their interests. Attending conferences such as CSM (the APTA combined sections meeting) is a great place to start. I also recommend attending a conference such as ACRM (American Congress of Rehabilitation Medicine). This is a multi-disciplinary conference that includes rehab professionals from all disciplines, not just physical therapy. It provides an opportunity to learn about new treatments or technologies that you may not be exposed to in the physical therapy world. Because of my interest in neuromodulation, I also attend a conference called the North American Neuromodulation Society (NANS). This helps me know what is emerging based on the early science before it is adapted as a clinical application. Whatever your interest, there is likely a conference where you can learn more and become knowledgeable about current trends and new technologies.
How do you choose new research to pursue?
I think the primary components are finding an unmet need and having curiosity or concern about why a satisfactory treatment for a particular condition does not exist. When you have patients that don't fully recover because the therapy that you currently use does not result in the outcomes you are seeking, searching for a way to help the patient may lead you to learning a new technique. However, there may not be any other options, which could lead you down the path of research.
It is also very helpful to have a mentor who has research experience. I worked as part of a team of researchers and collaborated on the direction of our research.
What aspect of your research are you most proud of?
When I started working in this area, it was in an academic setting. The training program developed in this research setting needed to be transitioned from the laboratory to a clinical setting. I led that clinical translation by developing a training program for patients that could be taught to other PTs. It was a huge and very satisfying undertaking. The program has been tested in both the US and Canada, and PoNS Treatment is now cleared for use by Health Canada. We hope to be cleared by the FDA soon so that it can be used in the U.S. as well.
Do you have any advice for future PT students?
I remember that as a PT student, I never thought I would get involved in research. After a few years of treating patients, I became more interested in finding additional ways that would help solve the unmet needs I observed, the problems that had no known solutions. The way to achieve that is to ask questions. Talk to your colleagues and mentors. 'Is there a treatment for this problem?' 'What has been done?' 'How prevalent is it?' Do the research to get answers to your questions. Based on what you discover you may have to take a leap of faith to try something different. There is the possibility it won't work for a particular patient. I don't consider that a failure, but rather a learning opportunity. With experience and a commitment to continual learning, you will be successful in helping many people who may have had no other option. To be able to directly impact the quality of these patients' lives is a very exciting and fulfilling place to be.