Interview with Dr. Marcey Keefer Hutchinson of George Fox University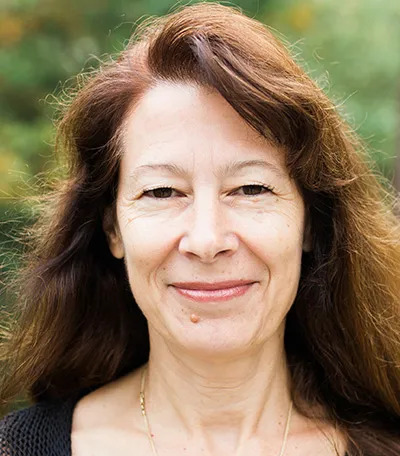 Marcey Keefer Hutchinson is an associate professor in the School of Physical Therapy. She is the lead instructor for Therapeutic Exercise, Orthopedic Assessment and Rehabilitation and Differential Diagnosis. Her research is focused on the use of diagnostic ultrasound to explore foot and ankle morphology and pathology.
Keefer Hutchinson holds a Master of Science in Physical Therapy from Pacific University, a Doctor of Physical Therapy from Northeastern University, and has been a practicing clinician for more than 25 years. Prior to teaching at George Fox, she was director and shareholder at Therapeutic Associates, Inc. in Keizer, Oregon, for 14 years. She also managed the athletic training program for the Salem-Keizer School District. Her experience in sports medicine includes medical coverage for the Cascade Half Marathon, U.S. National Figure Skating Championships, the Women's Pro-Beach Volleyball Tour and numerous Oregon School Activities Association events.
She serves on the advisory board for the School of Physical Therapy, is chairperson of the Physical Therapy Admissions Committee, and is a former board member of the Salem Area Trail Alliance, a nonprofit organization dedicated to promoting health and wellness through access to outdoor experiences. Keefer Hutchinson is a member of The American Physical Therapy Association, Oregon Physical Therapy Association and the Daughter's of Hawaii. She has been a board-certified Sports Clinical Specialist since 2015.
Note: You should consult with your doctor or physical therapist for recommendations on treatment. The views and opinions expressed in this article are those of Dr. Keefer Hutchinson and do not necessarily reflect the official policy or position of OnlinePhysicalTherapyPrograms.com
How did you become interested in foot and ankle morphology?
I am a 3rd degree black belt in Taekwon-Do, which means I have used my feet as tools for many years. This spurred my interest in how the foot and ankle function to produce intricate motions along with daily functions such as walking and jumping.
What are some of the most important things we have learned in this area in recent years?
New research demonstrates that going barefoot compared to being in a restrained environment can increase strength in the foot, increase propulsion during gait, and decrease pain in the foot.
How can foot and ankle morphology affect treatment needs and patient outcomes?
Understanding deviations from normal structure and function can help a clinician understand how normal force and balance patterns may be negatively affected. Interventions can then address the functional deficits found on a case by case basis.
You have worked in sports medicine with a variety of different types of athletes- from runners to ice skaters to volleyball players. What have you learned from these experiences?
Working with athletes, I have come to appreciate how far the mind can take the body. Athletes typically have high levels of self-efficacy which facilitates optimal performance. Their levels of motivation are also remarkable. Being able to transfer these psychological factors to a non-athletic population helps all patient populations become more successful at achieving their goals.
How do you choose new research topics?
I look for gaps in the literature, areas that have yet to be completely explained. I then seek to design projects that will advance understanding.
What aspect of your research are you most proud of?
Student involvement in my research is an aspect that gives me a sense of pride. I believe research offers students a unique opportunity to advance their critical thought processes, helps develop a deeper understanding of how to pose questions, and helps them grow the character trait of fairness in listening to both sides of a topic.
Do you have any advice for those starting a doctorate in physical therapy program?
Look for a program that fits you, that has a mission that resonates with your heart. Allow yourself to change, to become a better version of yourself. Earning a DPT isn't only about getting a degree, it is about becoming, it is a process that will change you if you let it.