Interview with Dr. Sonja Bareiss of Bellarmine University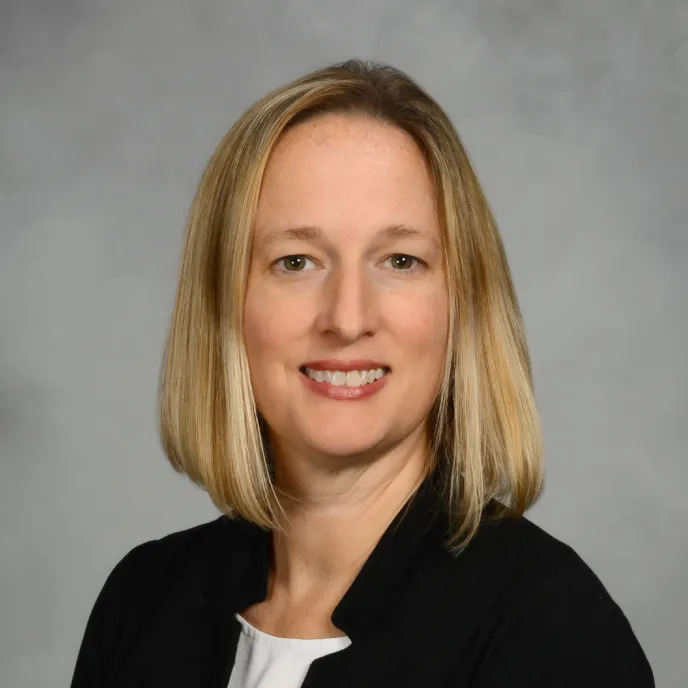 Sonja K. Bareiss PhD, PT received a BS in Biology and Masters in Physical Therapy from Rockhurst University. She completed her PhD in Anatomy and Cell Biology at East Carolina University (ECU). Dr. Bareiss was a faculty member at ECU Department of Physical Therapy and Department of Anatomy and Cell Biology promoted to Associate professor with tenure before joining the DPT program at Bellarmine University. In addition to her academic experience, Dr. Bareiss has over 8 years of full time clinical experience where she specialized in treating patients with chronic pain syndromes. Dr. Bareiss' research and clinical interests have been dedicated to understanding the development and treatment of pain and neurodegenerative disease and injury. Her work aims at understanding mechanisms that regulate nervous system plasticity as it relates to pain following injury (spinal cord injury) and neurodegenerative disease. The goal is to better understand and develop novel therapeutic interventions with exercise/therapy or in conjunction with pharmaceutical approaches. She is also interested in assessing and evaluating student learning outcomes related to understanding pain mechanisms and treatment for improving educational standards in health professional pain curriculums. Dr. Bareiss has been internationally funded for her pain related studies and has presented her findings at a national, state, and local meetings. She has been published in a wide variety of neuroscience, physical therapy, and pain journals related to her work on pain and plasticity following neurological injury and disease. In 2018, she was the recipient of the APTA Jack Walker award for her co-authored publication in Physical Therapy. She recently authored a book chapter in the 2nd edition of Kathleen Sluka's Mechanisms and Management of Pain for the Physical Therapist entitled Pain Associated with Central Nervous System Disorders: Central Neuropathic Pain.
Note: You should consult with your doctor or physical therapist for recommendations on treatment. The views and opinions expressed in this article are those of Dr. Bareiss and do not necessarily reflect the official policy or position of OnlinePhysicalTherapyPrograms.com
How did you become interested in researching the neuroprotective benefit of exercise?
Before pursuing a PhD in the basic sciences, I spent eight years as a full-time physical therapist treating patients with complex pain conditions. As a clinician, I always felt one of my best tools was prescription of aerobic exercise. Early on I suspected that the benefits of exercise extended well beyond the impact of the cardiovascular system, and that aerobic exercise along with other PT interventions (manual therapy, electrotherapy and many others) were serving to modulate nervous system function – long before we understood the full impact on this system.
How did people start to realize that these benefits might exist? What have we learned so far about any neuroprotective effects that may come from exercise?
The benefits of exercise are not new to the cardiovascular and muscle systems, however, its impact on nervous system function are continuing to emerge. The field of neuroscience is quickly evolving and so is our understanding of its function. Over the past 20 years, it was experimental models (basic science) research that first demonstrated that exercise increases neurotrophic (growth factor) support in multiple brain regions including the hippocampus and cortical area, exerting beneficial effects on cognitive function, mood and pain modulation. These studies also showed that exercise stimulates neurogenesis (formation of new neurons) and can prevent age related decline and slow progression of diseases such as Alzheimer's and Parkinson's disease.
I think physical therapists have understood and implemented exercise prescription as a cornerstone of rehab programs. We now understand the pathophysiological mechanisms by which exercise exerts its effect on nervous system function which include increasing neurotransmitter levels, increasing neurotrophic support, reducing neuroinflammation, and mitochondrial-medicated mechanisms to name just a few. Exercise is a true multitargeted therapy to protect and promote central and peripheral nervous system function. Yet, there are still unanswered questions about the type (aerobic exercise, strengthening, balance and flexibility) and dosage necessary to mediate the beneficial effects among the nervous system disorders. Given our expertise in chronic (neurological) disease management, PT's are uniquely positioned to answer these questions.
You also research other aspects of chronic pain management. What are some of the most important things we have learned about pain management in the past couple of decades?
I think the field of neuroscience has uncovered the complexities of pain. Pain is a multimodal nervous system experience, given the complexity of chronic pain a single approach will likely be ineffective at achieving clinically meaningful changes to relieve pain and improve function. The evidence is clear that multidisciplinary teams are the gold standard and are needed for effective management of patients with complex pain. As physical therapists we are uniquely positioned to be leaders in the pain management team. We can reduce peripheral pain generators, prescribe and progress exercise, screen for psychological factors that impact pain, and understand best practice in pharmacotherapies and other interventional therapies.
What are some of the challenges to getting those with chronic pain the treatments and pain relief that they need?
I believe one of the biggest challenges is patient access to high quality interdisciplinary care. Evidence across multiple health care disciplines suggests that we need to do a better job of educating and training our entry-level clinicians about chronic pain management.
How do you select new topics for research?
Many of my research questions are spurred from my work as a clinician. These questions continue to fuel my desire to understand how pain develops following nervous system injury, and how exercise and other pharmacotherapies prevent or restore nervous system function. New topics also emerge from collaborations among the basic scientists and clinicians with whom I interact. Surrounding myself with experts in the field from across disciplines (physical therapy, medicine, and the basic sciences) helps ensure that we ask relevant questions that will help move the field forward.
What aspect of your research are you most proud of?
I am most proud of my recent collaboration with respected researchers in the field of PT to produce a Perspectives article in Physical Therapy Journal entitled "Physical Training and Activity in People With Diabetic Peripheral Neuropathy: Paradigm Shift. The work provided an update on our understanding of the benefits of exercise to prevent and restore nerve plasticity in patients with diabetes and pre-diabetes. The article reviewed experimental work from animal models on the mechanisms that drive exercise induced plasticity. This article was nominated for and received the APTA Jack Walker award in 2017.
I am also proud of my work to uncover peripheral mechanisms involved in mediating pain following central nervous system injury (spinal cord injury). Some of this work is leading to the discovery of new mechanisms that drive peripheral system pain generators in central pain disorders.
Any advice for students starting a DPT program?
Get involved with your faculty. Allow them to guide and mentor you in a field that you are mutually passionate about. Your faculty have likely been in the clinical and academic field for some time and can help connect you to your next career opportunity– whether that be securing your first PT position, applying for residency, or pursuing advanced training for work in academia as a researcher and faculty member.