Interview with Dr. Soo Yeon Sun of Alvernia University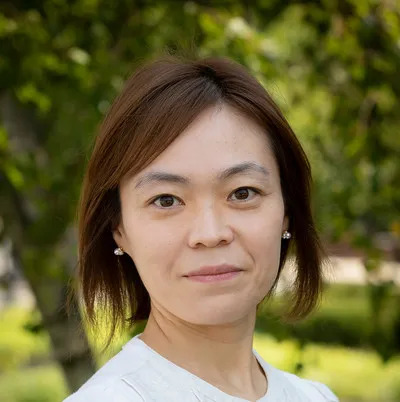 Dr. Soo Yeon Sun is a licensed physical therapist who completed her PhD in Biokinesiology from the University of Southern California and postdoctoral training at the Kentucky Spinal Cord Injury Research Center at the University of Louisville. Through her doctoral and postdoctoral training, she gained extensive research experience both in basic science (chicken embryos) and translational science (humans with spinal cord injury). With her knowledge in spinal locomotor systems, combined with clinical experience as a pediatric physical therapist in South Korea, she connects knowledge across neuro-motor development, neuroanatomy, neurophysiology and principles of physical therapy interventions in the courses she teaches at Alvernia University. Her teaching expertise further includes statistics and research methods. She also demonstrates broad knowledge in emerging neurorehabilitation tools, which will help students prepare for what they may see in their patients in the future.
Note: You should consult with your doctor or physical therapist for recommendations on treatment. The views and opinions expressed in this article are those of Dr. Sun and do not necessarily reflect the official policy or position of OnlinePhysicalTherapyPrograms.com
How did you become interested in researching locomotor circuitry and recovering the ability to walk post severe neurological injury?
I became interested in locomotor circuitry and its development while working as a pediatric physical therapist. I encountered many prematurely-born infants and toddlers without any neurological disorders experiencing a delay in their ability to ambulate. This made me curious about locomotor circuitry and the impact of intrauterine experience on postnatal locomotor development, and led me to pursue my master's and doctoral studies in locomotor development using chick embryos as a model system. My interest in the organization of locomotor systems grew further through my PhD research, and I did my postdoctoral research on the organization of locomotor systems in humans with or without injuries. Since my postdoctoral advisor was one of the pioneers in applying epidural electrical stimulation in people with severe spinal cord injury, I became interested in connecting the neurophysiology of locomotor circuitry to the recovery of locomotor function in people with neurological injuries.
What are some of the most important things we have learned about neurological injury recovery in recent years?
In recent years, the field of neurorehabilitation has witnessed significant progress in the development of therapeutic interventions. Advancements in neurorehabilitation implementing electrical and pharmacological agents in spinal cord injured models have been shown to be beneficial in modulating excitability below the lesion.
How is your recent research expanding on what we know?
During my previous research experience, I realized that despite the recent progress in technological and clinical advances, the physiological state of locomotor circuitry in humans before and after severe neurological injuries requires further investigation. My research aim is to improve the understanding of neural components contributing to the activation and modulation of locomotor circuitry, and ultimately develop therapeutic techniques to promote recovery of walking after severe neurological injuries.
What are some of the challenges to getting those with neurological injuries the physical therapy care that they need?
In my opinion, public awareness of the usefulness of physical therapy care in helping people with neurological injuries can be better established. Physical therapists offer much more than post-surgical rehabilitation for some of the neurological pathologies, and provide conservative management and/or help slow down the progression of disease by working with patients.
How do you choose new research projects?
I identify research areas that require a better understanding through literature, search, and discussions with my colleagues. I feel fortunate that my colleagues at Alvernia have a variety of expertise and are willing to share their experience and expertise, and that I can seek their perspective as I develop my new projects. Another important part of choosing a new research project is resources: time, available equipment, access to the patient population, etc. Considering these factors, I choose my new research projects to bridge the gap between the field of rehabilitation and foundational understanding in locomotor circuitry.
What aspect of your research are you most proud of?
I am still in the early stage of being an independent researcher, and I hope to make a significant contribution to our field as I gain more experience. My main contribution to date in the understanding of locomotor circuitry is that my doctoral dissertation provided behavioral evidence of flexor-biased locomotor circuitry in late-stage chick embryos.
What advice do you have for those interested in a career in physical therapy?
Physical therapy is a rewarding profession. If someone is interested in a career in physical therapy, I always recommend shadowing and volunteering with as many clinicians as you can in a variety of different settings, as the profession can differ in many ways, from what day-to-day schedules look like to how the clinicians collaborate and problem solve. Also, going through a doctoral program takes hard work and tenacity, but if you have a strong desire to serve and help people, all the hard work you put in will reward you at the end.