Interview with Dr. Rebecca Talmud of Dinosaur Physical Therapy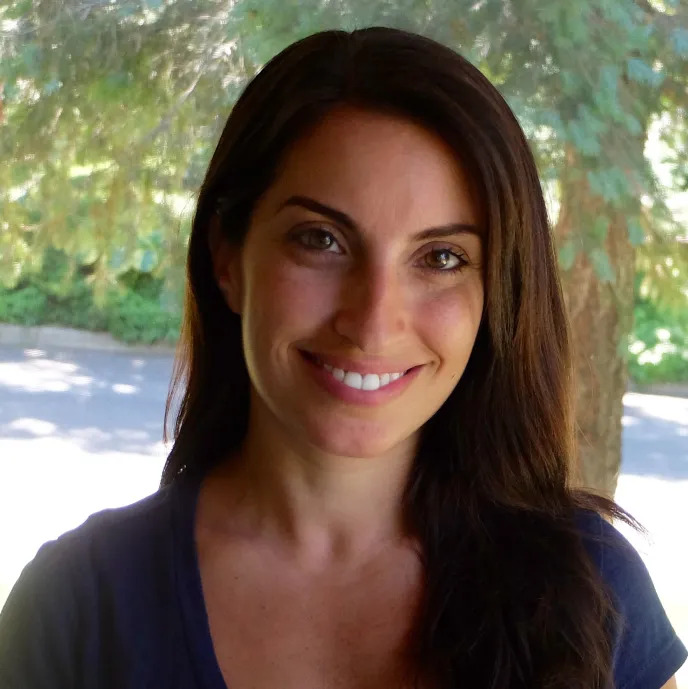 Dr. Rebecca Talmud, PT, DPT is a Pediatric Physical Therapist and the owner of Dinosaur Physical Therapy based in Washington DC. She is passionate about the field of Pediatric PT and writes a blog with helpful tips for families & healthcare professionals alike! When she is not having fun at work, she enjoys spending time with her incredible husband, Rory, her wonderful son, Abe, & her pup, Roosevelt.
Note: You should consult with your doctor or physical therapist for recommendations on treatment. The views and opinions expressed in this article are those of Dr. Talmud and do not necessarily reflect the official policy or position of OnlinePhysicalTherapyPrograms.com
Why did you decide to become a Pediatric PT?
Working with children in the healthcare field has always been my passion. I wanted to be able to work closely with children & their families to achieve their goals, empowering them with knowledge and practical skills to carry over at home and the community.
What inspired you to start blogging on your practice site, Dinosaur Physical Therapy?
I wanted to share information with families, fellow Pediatric PTs, students & other healthcare professionals.
How do you decide what to write about on your site?
I try to write about practical tips to help children and their families. I want everything to be really approachable, using images and descriptions to help explain my ideas.
What are some of the challenges to getting young children the PT care that they need as soon as possible?
The healthcare system can be difficult to navigate. The key is having a great primary provider who can identify needs early on and share resources-specifically informing families about the potential benefits of Pediatric PT.
You have written multiple posts about toy selection- what should parents be considering when they select toys for their children, even if their children are not in need of physical therapy?
Finding toys that are open ended, inspire thought, engagement & creativity. The ideal toy can be repurposed in many ways to grow with the child.
What are some of the most important things parents can do to maximize the effectiveness of PT outside of sessions?
I try to give all of my families helpful ideas to encourage carry over in the home and community setting. I encourage families to remain active with their children, whether that be finding time for swimming, bike riding, or outdoor adventures at the playground.
Do you have any advice for PT students?
Observe in as many settings as possible to find the best fit for you! There are so many incredible types of PT, and by observing different professionals and different settings you can determine where your passion lies!